Expert Cockroach Control Services
Integrum Services is the best Cockroach pest control company in London, and all its surrounding areas. If you have noticed cockroaches in your home, kitchen or business, you must act straight away – especially if you're a food production business. Cockroaches carry known health risks such as food contamination, increased risk of asthma and the transmission of diseases such as salmonella and dysentery. 
We're proud to invest in our pest control technicians to ensure they have the highest professional qualifications. Due to this, any technician that attends a cockroach removal job in London will be the British Pest Control Association qualified. If you've noticed signs of cockroaches in your building, contact a professional pest control company like Integrum Services. Our pest control technicians have dealt with Cockroaches many times before and have more experience and training than amateurs looking for solutions on how to get rid of cockroaches.
Signs Of Cockroaches In Your Property?
Cockroach Control Treatment Process
Controlling cockroaches can be difficult for an amateur due to the challenges in getting the insecticide to the insect. It's essential to get sufficient insecticide to kill nymphs hatching later from egg capsules.
We recommend contacting a professional pest control company in London like ourselves to carry out the work, as a pest control company has access to higher grade insecticides not available to the public.
Contact: Have you noticed Cockroaches in your home or business? Call our helpful team on 0208 914 7894

for some free advice and guidance.

Survey: Once we have discussed your Cockroach problem, we will be able to give you a guaranteed price over the phone. If more information is needed, we will arrange a free survey of your property.
Treatment: Our BPCA qualified technicians will visit your home or business. The first step of our process is to deploy insecticides to all affected areas, we take particular notice to crack and crevices to make sure all eggs and nymphs are removed. Our Cockroach treatments usually take two visits, and we will use sticky traps for monitoring after our visit.
Aftercare: As mentioned previously, we will use sticky traps for monitoring your roach infestation after we have completed the treatment. Sticky traps allow for peace of mind that your Cockroach problem will not return in the future.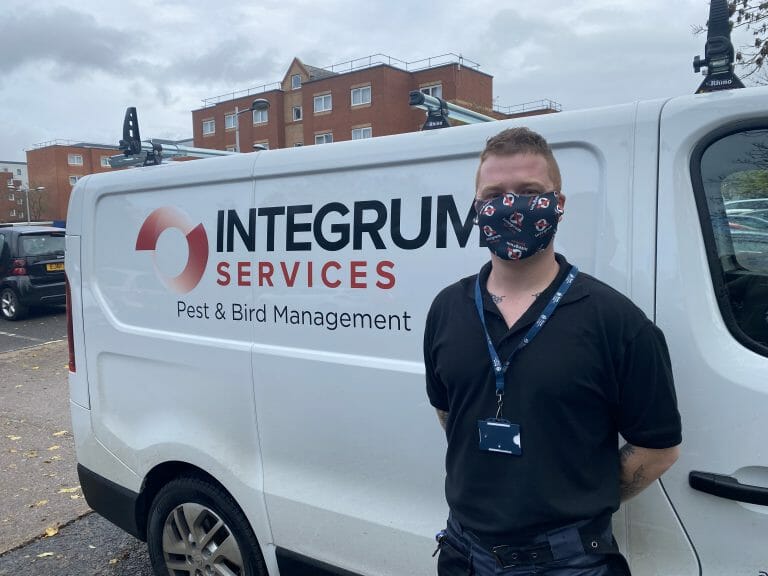 Commercial Cockroach Control
Finding cockroaches in your business can be very serious. Your reputation and legal compliance can be threatened, especially if you're a food production or an extremely controlled environment. The danger posed from cockroaches is real, and they eat everything in sight, from food to packaging and stock, books to leather. All of which result in too costly damage towards your business.
Our cockroach pest control services are available to protect your business with a range of professional solutions. We have a fantastic group of BPCA certified technicians available to bring your business back up to speed, stop diseases and food contamination. If you're unsure if cockroaches are the issue at your site, contact us today to arrange a free survey.
Cockroach Frequently Asked Questions
How long do Cockroaches live for?

Cockroaches approximately have a lifespan of around 12 months.

How much is pest control for cockroaches?

Cockroach infestation treatments in London can vary in price depending on the experience of the company. All our domestic roach control services start at £192.00, including VAT.

What are the signs that I have a cockroach infestation?

The main signs to look out for with Cockroaches are:




Smell: Cockroaches have a very distinct smell that they leave on objects they've had contact with.


Droppings: Cockroaches need to drink within 2 days. If water is not available, you will notice droppings approximately 2mm long.