Expert Fox Control Treatments in London
Although Foxes may look cute, they cause problems for homeowners with the diseases they carry and the damage they cause to gardens.
Once they have decided to call your garden home, they are unlikely to move without help from a fox control specialist.
Same-day appointments for fox removal
BPCA qualified technicians with a wealth of experience in managing fox populations
High-quality proofing techniques to stop foxes from returning
Humane treatment options available
Do You Need A Fox Control Expert?
Integrum's Fox Control Process
We offer a range of solutions to control foxes depending on the situation and the customers need.
Trapping is a fantastic way to manage the fox population that is causing damage to your garden. Although this method results in the fox being dispatched and not relocated, we can guarantee that foxes are humanely dealt with and suffer no pain during the removal process.
Spraying is the second option we have available to help deter foxes from your London garden. This method involves using a scent similar to fox urine, making new foxes think that another fox has already claimed the territory. This option is lengthy as the process needs to be maintained until the fox issue has gone completely. Unfortunately, once treatment has stopped, foxes may return to the area if they have not been deterred enough.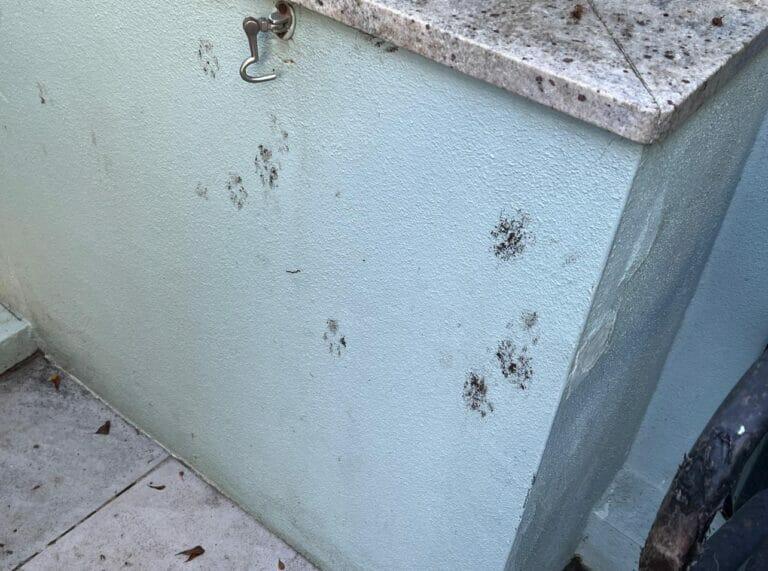 Identifying a Fox Control Problem
Cities and urban area homes surrounding London have seen more and more foxes venturing into gardens and causing problems in recent years. Foxes prefer to build dens in the shrubbery, under sheds and in generally quiet areas. If you're unsure if you have a fox problem, you should look for traces of food and excrement near the potential den you have identified.
If you have noticed holes around your garden, there is also a chance you could have a mole infestation. However, if you've identified a fox problem in your London home, the first step is not to feed them under any circumstances. Feeding foxes will cause them to return and become bolder in their hunt for food; although they are normally frightened by humans, they've been known to bite if given the opportunity.
Next, call our experienced fox control experts on 0208 914 7894 to discuss your requirements and receive some free advice on the issue you have.
Frequently Asked Questions
How do you get rid of foxes in London?

We strongly recommend not to leave food out for foxes, as this is what can attract them to your property. Instead, we recommend proofing your home and garden so they can't gain access and remove all food sources. For example, make it harder for foxes to access your external bins.

How much do you charge to remove a dead fox?

Our dead fox removal services in London start from £66, including VAT. Other services such as proofing and control methods require you to call our office on 0208 914 7894.

Is it legal to kill foxes in UK?

Yes, within the UK you can legally kill foxes as they are not protected by any laws. However, this must be done humanely, and depending on your area you may not be able to shoot them.

What smells do foxes hate?

Foxes hate the smell of other foxes urine, which is why we use a treatment method similar. However, natural remedies which we've found can be effective include garlic and chilli peppers.

Will foxes harm my pets?

Foxes prefer to stick to themselves in the shadows; however, there have been numerous cases where foxes have attacked pets in the garden including cats and rabbits. Learn more in our article Do Foxes Eat Cats?.