From £240, including VAT
Pest Control Services in London for Rats
It's common for rodents such as rats to cause damage and problems around buildings, contaminate food and spread diseases. For this reason, if your London home has problems with rats, it's crucial to remove the problem before your health and home become damaged.
Property owners have a legal obligation under the Prevention of Damage by Pests Act 1949 to keep premises rat-free. So if your business or property needs a rat exterminator, you must act straight away and speak to our helpful team, who can give guidance and advice on rat control in London.
Have you noticed Rats at your home or business?
Pest control treatments for Rats
Rat removal process in London
Rats are highly adaptable, mobile and breed rapidly. Due to this combination, dealing with rats using DIY solutions can be extremely difficult. For any problem, domestic or commercial, we recommend contacting a pest control company experienced in rat control in London.
Our investment in training our staff to the highest level means you will always receive a fully qualified BPCA technician experienced in pest control for rats. Furthermore, our team will have access to various professional use rodenticides that are not available to the public.
Contact: As soon as you notice rats at your property, you should call or email our team. We can give some free advice and helpful guidance on controlling rats at your home or business.
Survey: After chatting on the phone, we will arrange a survey if it is required. Usually, for domestic work, we can provide a quote directly over the phone.
Treatment: Our BPCA technicians are on their way! We'll visit your home or business at the arranged time and offer a tailored service to your property. If you have pets or children, do not worry, we've still got friendly treatments that work. Our rat pest control services take 3 visits to guarantee that you'll no longer be affected.
Aftercare: As mentioned previously, our rodent control services take three visits. Meaning we will return to your property to ensure that your problem is completely solved.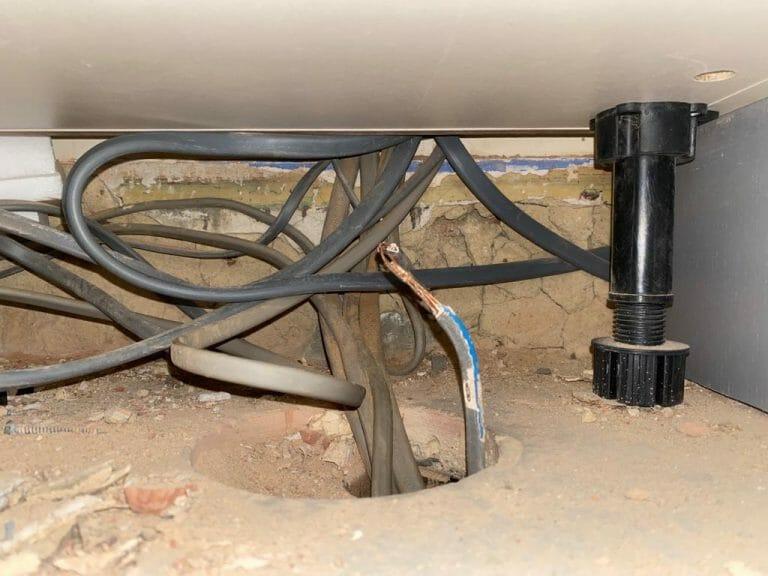 Commercial Rat Control in London
Rat removal services for your business
Discovering rats in London can be incredibly worrying. Rats cause extensive damage to your reputation, and if customers and staff notice rats, especially in food industries, they'll likely lose trust in your business. Furthermore, rats inflict structure damage. Their need to gnaw is known to damage electrical cables and cause floods by bursting pipes. It's even estimated that 25% of all electrical fires in buildings are due to rodent damage.
Rat Proofing In London
Rat proofing your business is essential to deny access to rodents such as rats. Rats need a constant water supply to survive; they will also eat anything available, making it necessary to remove these sources or prevent access to them. The most common areas we proof to protect you from rats include:
Drains and sewers:

 Rats are known to access buildings through drains and sewer pipes. Our rat-proofing techniques include drain covers or screens to prevent access.

External ingress points: 

Holes on the exterior of your building need to be rat proofed. Holes located around pipework cause the most concern; however, rats can jump high, so all holes need to be filled with wire wool, concrete or steel plating.

Doors: 

As apparent as this may seem, rats squeeze through small gaps under doors. Fitting specialised strips to doors help prevent access.
If you've noticed any signs of rats in your business, the problem may be more substantial than you realise. Contact our team to arrange an expert survey to remove rats from your premises quickly and legally.
Why should you deal with a Rat infestation?
Property damage:

rats have a constant need to gnaw and chew. Gnawing can cause more harm than you think, and rats are known to chew through pipes, doors and pretty much anything else.

Diseases:

 rats have spread infections for thousands of years, and nothing has changed. The pathogens they carry through their urine and droppings can transmit diseases such as Weil's disease, Listeria, Toxoplasma and Hantavirus.
Choose The Integrum Way
Rats Frequently Asked Questions
How long do rats live?

The brown rat lives for around 2 years, whereas the black rat lives for 12 months.

How much is pest control for rats?

Rat pest control in London fluctuates in price due to a multitude of factors. However, all our domestic pest control services for rats start at £240.00, including VAT.

How do pest control get rid of rats?

Our rat removal services are unique to each building. However, we visit your property three times and use a combination of baits, traps and proofing measures.