Speak to a pest control expert
24/7 Rat Removal and Proofing Services in London
If you are dealing with rats in and around your London home, it is imperative to call in the experts before your rat infestation multiplies. Rats can cause severe structural damage in your home as they gnaw through various materials to create their nests. These rodents can also carry diseases and parasites such as ringworm and Salmonella.
In addition to these diseases, asthma and allergies can flare up, which can be extremely uncomfortable. Protect your home and family from rats and call our technicians today on 0204 566 5522 for professional rat extermination services.
Free quotes for domestic and commercial properties
Emergency 24/7 rat control services
Same-day response
BPCA & RSPH certified
Over 70 years of experience
Did you know? Property owners are legally obligated to keep premises rat-free under the Prevention of Damage by Pests Act 1949. Have you found signs of a rat infestation on your property? In that case, you have a moral and a legal obligation to rid your home of these pests via the use of pest control experts.
Have you noticed Rats at your London property?
Integrum's Rat Removal Process
Contact:

If you have noticed signs of a rat infestation in your London property, we recommend calling the professionals immediately. Rats reproduce extremely quickly; therefore, timing is essential in reducing the health risk, damage to your property and opportunity for breeding.

Survey:

At Integrum, we cater for both domestic and commercial callouts. Domestic properties will receive a quote over the phone, and commercial properties may require a survey to assess and understand the extent of your rat infestation. Call our specialised team of experts on 0204 566 5522 for your free quote and recommended solutions.

Treatment:

Through years of experience, we understand that every case is different. Therefore we offer tailored services for your specific property and rat problem, which will be 100% safe for your family and pets. Our BPCA technicians will attend your property at an agreed time and work tirelessly to exterminate and remove all rats from your home or business. Our technician will implement bespoke treatments in line with your requirements. These may include; traps, poison and rat-proofing methods.

Aftercare:

Our professional rat control service includes three visits to your property to ensure your infestation is resolved entirely.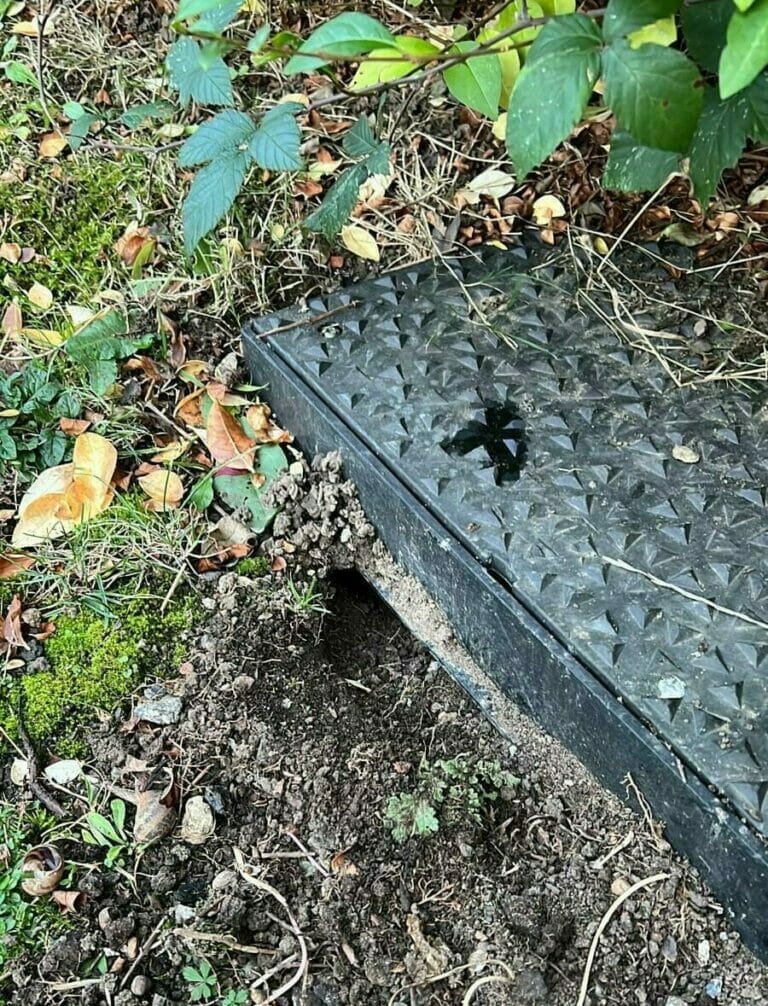 Rat Pest Control in London 
Rats, among other rodents, are a major issue for people living in London. Unfortunately, due to the abundance of food, shelter and water, it is estimated that there are over 18,000,000 rats in London! Therefore, the likelihood of London homes experiencing rat infestations is incredibly high. If you suspect you have a rat problem, it is imperative to take measures to try and keep this population down.
Types of Rat
The most common rat is the brown rat, and they can breed 5-8 times per year, producing up to 15 babies each time.
Although black rats are less common, they can still be a nuisance if your home or business is located near a port. Furthermore, black rats can reproduce 3-12 times yearly with 6-8 babies at a time.

Signs of a rat problem
All it takes is one male and female rat to live in or around your home before the severity of this infestation exponentially multiplies. With the rapid breeding rates of rats, a small rat problem can quickly cause extreme property damage and affect your life. Some common signs to look out for so you can ensure efficient rat pest control include;
Rat Droppings
These are small, dark-coloured faeces which tend to be clustered together. One rat can leave almost 40 droppings per day, which can build up exceptionally quickly.
Smell and Sound
A common identifier of having rats on your property is the sound of scratching or scuttling. You may also find that there is a powerful ammonia-like smell in your home, which is a result of rat urine.
Rat Damage
Rats can gnaw through various objects; therefore, you may come across damaged bedding, wooden furniture, plastic containers, pipework and cable sheathing. This is a result of rats looking for food, shelter and materials for their nests. As rats carry a lot of diseases, this can be extremely dangerous if you touch, ingest or come into contact with chewed objects. As a result, your family could become very ill, so successful pest control is important.
For 24/7 emergency rat removal, call Integrum on 0204 566 5522 for expert advice and successful solutions. Our rat extermination services in London and the South East of England will ensure your rat problem is solved and that your home has effective rat-proofing in place for the future.

Please visit our featured blogs below for more information on rat prevention and remedies.
Rats Frequently Asked Questions
How long does it take to get rid of rats?

We provide same-day emergency rat removal appointments 24/7 to ensure we can eradicate these rats from your property as quickly as possible. From our extensive experience, every rat infestation case is different. Therefore, we offer three visits as part of our rat control services to completely exterminate the rats. Our in-depth and thorough approach results in peace of mind for our clients, knowing that rats will not return in the future. 

How can I get rid of rats permanently? 

There are several DIY options on the market, but these don't tend to work at all or for very long. The only way to correctly exterminate, remove and rat-proof your property is by getting the professionals in. At Integrum, we provide a highly effective and efficient service which will not only rectify your infestation but prevent it from ever happening again. 

How long do rats live?

The average lifespan for the brown rat is around two years, whereas the black rat lives up to twelve months. 

How much does rat pest control cost? 

Our London rat removal service fluctuates in price due to various factors; however, all domestic rat pest control services start at £240.00, including vat. 

How does Integrum get rid of rats? 

Our rat control London-based services are unique to every building and situation. We generally use a combination of baits, traps and other proofing methods to eradicate your rat problem completely.