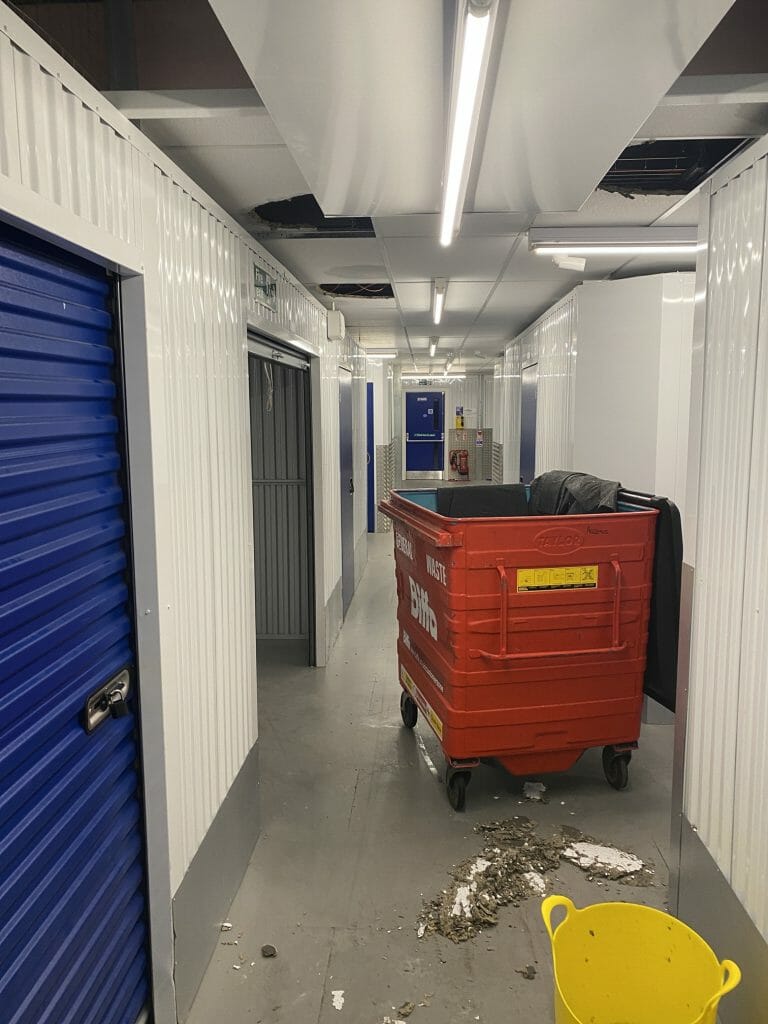 Integrum Services Specialist Response team were called into action on the evening of 5th March 2019 and duly delivered the required results. Following the recent heavy rainfall, cladding and roof membrane on a large South London based storage facility failed and allowed water ingress to the building.
Water was located in mutiple locations running from the roof down to the first floor with various storage units found to be at risk of flooding and damage.
Integrum coordinated the removal of goods from the high risk areas and deployed flood control measures to the areas worst affected in order to channel the flow away from the building.
Ceiling tiles were removed to prevent injury through their collapse and one building was locked down entirely from staff and the public.
Integrum Specialist Response then carried out an inspection of the roof area and were able to seal the areas where cladding had failed to restrict the flow of water until a roofing contractor could attend on 6th March.
Prior to leaving the site at around midnight, the internal areas were all cleared and dried, with water ingress now restricted to residual drips still making their way through the fabric of the building.
The client was extremely impressed with Integrum Specialist Response and has gone to great lengths to make sure that we are the company to call in the event that they suffer any kind of emergency in the future due to pest management measures we put in place and the inevitable thousands of pounds worth of damage that would have occurred had we not been able to help.