An Innovative Bird Control Solution
Here at Integrum, we believe the future of bird scaring is smart. Traditional, outdated methods no longer have the same impact. We make use of cutting edge, Internet of Things (IoT) technology to help businesses maintain bird free environments in cost-effective & flexible ways.
Although birds can be beautiful to look at, they often cause significant damage to buildings and put the health and wellbeing of the public at risk. A birds appetite, faeces and noisy behaviour can result in considerable financial losses. Therefore, bird proofing measuring such as scaring birds away from a specific area can put your mind at ease and keep you legally compliant.
Traditional methods for bird scaring often have a limited effect, usually caused by habituation. Birds quickly become accustomed to the used equipment that activates utilising a timer to scare birds. Within a week or two traditional scaring methods lose effect and have to be regularly moved to continue to be effective.
BirdAlert is developed explicitly to meet this challenge. Combining modern IoT technology with time tested bird-scaring practices to ensure habituation is avoided.
BirdAlert monitors your site 24/7 using an advanced microphone system. When a specific nuisance bird is in the area – it activates using one of the five input options. The recommended speakers have proven to be very useful, as they use a built-in library of distress calls targeted towards the particular species.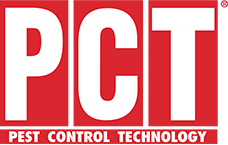 Would you like more info on BirdAlert?
How Does BirdAlert Work?
Everyday use
BirdAlert is placed in the wanted area and monitored through an online portal. The box will detect when the chosen birds are within a radius of up to 250 meters. BirdAlert is equipped with five sockets, allowing the customer to connect different scare tools, including the recommended speakers, as well as a gas cannon, kite controller, eagle eye and scareman.
About the box
BirdAlert is carefully sealed and out of consideration to humidity, insurance, and lifetime should never be opened. Furthermore, the innovative technology is continuously updated with new software to retain the effectiveness of the system. Ensuring it maintains its effect week after week, year after year.
Online portal
BirdAlert comes equipped with an online portal, which acts as a single point to monitor the effectiveness of your investment. Your online portal observes what happens when you're not around. See how many times BirdAlert has activated and which species have been scared. No need for manual adjustments, once BirdAlert is setup; everything is done through the online portal. Truly digital bird control!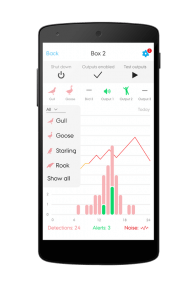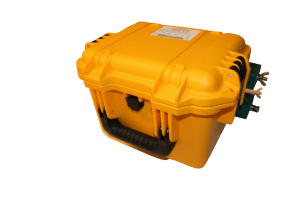 BirdAlert can help with the following birds

BirdAlert has proven to be effective against a large number of birds. Birds such as Gulls can be boisterous and can cause considerable damage to corporate buildings. Geese are known to cause problems in fields due to the number of crops they eat. Starlings come in large flocks and settle in stables, pastures and fruit plantations where they eat as much as they want, Rooks gather in large colonies and can very inconvenient due to noise, bird dropping and their immense appetite. 
These problems can all be solved by implementing a BirdAlert box at your site. Feel free to talk to our team for a free consultation on the bird species that are causing you problems.
Bird Proofing & Control
We're bird control experts, take a look at the other methods we offer. Bird spikes, netting, post and wire are other options to explore.
Download The Brochure
Learn more about the different input options that are available with this cutting edge technology.
Pigeon Proofing Solar Panels
We're pigeon proofing solar panels experts, and we care about your health and wellbeing at home.
Frequently Asked Questions
How does BirdAlert work?

BirdAlert works by listening to the calls of pest species and using a unique algorithm to deploy the best scare tactics to disperse pest birds.

Where can you use BirdAlert?

It was developed to detect and scare geese, rooks, gulls and starlings. However, experience shows that other bird species such as crows and jackdaws can be identified. This combination of bird species has resulted in various number of situations where BirdAlert can be used. For instance; Airports, recycling plants, refuse tips, farms, vehicle dealerships, corporate buildings, hotels and hospitals.


How quickly can it be deployed?

BirdAlert can be deployed in a matter of minutes to any location.

Will BirdAlert need to be connected to mains power?

No, BirdAlert contains a battery system which is recharged via a solar panel. That said it could also be powered by the mains if required.

Will birds become used to it?

No, BirdAlert uses a varied bioacoustics distress call as well as different visual and audio scare tactics. Due to the fact it only works when the birds are in a pre-set area, they do not become used to it like other systems which work on a timer.

How do I set up the unit?

The unit can be set up remotely once deployed as the portal is mobile and desktop friendly. The box can also be set up in automatic mode where it will self-setup.

Will there be more species added to the list that it can disperse?

Yes, the great thing about BirdAlert is its connectivity! As more calls and species are added, they will be "pushed out" to the unit via the internet, meaning you always have the latest technology.

Is there a re-occurring cost?

Yes, and no. All new units come with a 1-year connection to the network. Once the first year is up, you can remain connected via a small subscription or chose to keep the unit running without being connected to the BirdAlert network.