Professional Bird Spike Installations
Bird spikes services have been used as an effective bird control method for many years. They work by stopping pest birds from sitting (perching) in their desired area. These areas tend to include shop fronts, ledges, gutters and pipes. At Integrum Services, we use bird spikes as an effective bird proofing method, protecting our clients from the noise, mess, disruption and health risks birds cause to customers and staff. Furthermore, from a commercial point of view, bird droppings can cause significant damage to buildings and stock, resulting in cleaning costs and lost revenue.
Our expert bird proofing team have installed 1000's of bird spikes in our time, and our expertise in this field allows us to recommend if bird spiking is the correct option for your business. If it isn't, we have a range of different solutions that could help. Depending on the question bird, you may need different size spikes to deter them; for example, seagulls are larger than pigeons, so they will need stronger and more robust spikes.
To learn more about how to get rid of pigeons or how to get rid of seagulls, please visit our helpful guides.
Contact Our Experts to Discuss Your Bird Proofing Solutions
The Benefits of Bird Spikes
Bird spikes come in two different forms, plastic and metal. Both materials effectively stop pest birds from perching in their desired area. So, let's look at the advantages of your business if you choose bird spikes as a control method.
Spikes tend to have a long-lasting effect on the problem area.
They are a fantastic option for environmentally-conscious companies.
When installed correctly, they can stick to any surface (brick, metal and wood).
Bird spikes are a cost-effective solution compared to some other bird control methods.
Bird spikes do not harm birds in any way; they stop them from using the spiked area as a nesting or roosting ground.
For more information on our bird spike services, please call our friendly team on 0208 914 7894.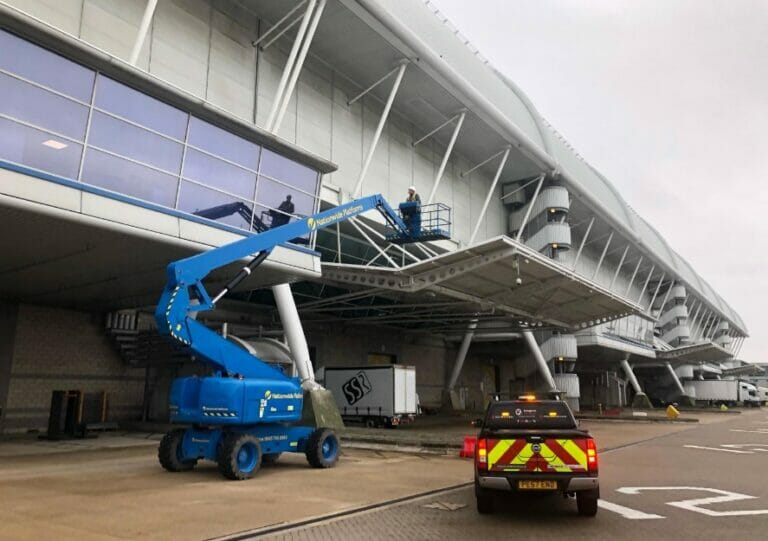 Frequently Asked Questions
Do spikes harm birds?

Bird spikes do not harm birds! Although birds find them annoying as they will no longer be able to land on ledges, lighting or buildings - they do not cause any harm, nor do they kill birds.

How do you secure bird spikes?

Securing bird spikes is a relatively straightforward process.




Clean and dry the area in which spikes are to be installed.


Lay down your chosen adhesive where the spikes are going to be placed.


Place your spikes onto the desired area and hold them in place for them to set.



Do bird spikes work for small birds?

Bird spikes work by blocking the area that the birds want to land and perch on. If you're struggling with smaller birds and need spikes as a bird control method, it is essential to note that some smaller species will need more than bird spikes to deter them.