Bird netting for buildings
Professional bird netting installation
Integrum's bird netting expertise is known across the UK. We're trusted by some of the most prominent companies in the aviation and airport sector, where bird control is of grave importance. Effective installation of bird netting can help protect buildings and businesses from the threat of birds, specifically pigeons and seagulls.
We have a dedicated bird netting installation team ready to apply our expertise to areas such as warehouses, canapes, roof facilities, car parks and many more settings. If you'd like to discuss the bird problem you are facing, and if bird netting is the correct solution for you, please contact us using the button below.
Contact us for a free survey and quote
The benefits of using bird netting
Bird netting installers UK
Bird netting has been an established bird control method for many years and is still extremely effective. Some of the main benefits of integrating bird netting into your business include:
Bird netting, when installed correctly, can protect against all types of birds. We mainly deal with pigeons and seagulls. However, netting can be applied to any species.
No matter the environment, bird netting can be tailored to fit. It can protect even the most awkward structures as long as you choose an experienced installer.
Bird netting lasts for many years, and with simple yearly maintenance, you can expect your net to last for around 10 years. This makes it a cost-effective solution compared to other bird control methods.
If you'd like more information on bird netting or to arrange a free site survey, contact us on 0208 914 7894.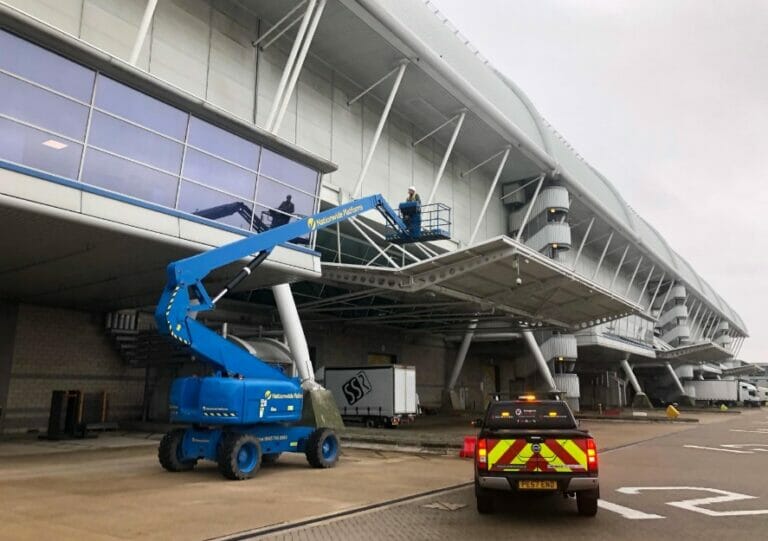 Choose The Integrum Way
Frequently Asked Questions
Do birds get stuck in bird netting?

Birds have been known to get stuck in bird netting, this is usually the case for poorly installed nets, or the wrong size net has been used.

How long does bird netting last?

Netting can last for approximately ten years. This depending on the environment it has been installed and if yearly maintenance is been carried out.