Pest Control For Bed Bugs
Pest Advice For Controlling Bed Bugs
This common pest once associated with unhygienic surroundings is prevalent due to a number of reasons, including increased travel, the use of second-hand furniture, and suspected tolerance to some pesticides. These bugs still occur with regularity, particularly in multi-occupancy buildings with rapid resident turnover, for example, hostels, hotels, holiday camps, and blocks of flats.
Adult bed bugs resemble a small brown disc, measuring up to 6 mm in length. It is wingless but the legs are well developed and it can crawl up most vertical surfaces. Their elongated eggs are cemented in cracks or crevices close to the hosts (which for Bed bugs are humans). The early stages of the bed bug (nymphs) are tiny making them hard to detect with the naked eye.
Bed bugs can usually be introduced to your property as they attach to luggage, bags, and clothing. Bed bugs may also be introduced through second-hand beds, furniture, and possessions. Bed bugs can also travel from one room to another in search of food, or, after mating. Sometimes this may be a neighbouring property which then can create new infestations throughout multi-occupied premises.
Here are some symptoms of bedbug bites:
A burning painful sensation.
A red itchy bump with a dark centre and a lighter swollen are surrounding it.
Small red bumps surrounded by hives or blisters.
A raised itchy bump with a clear centre.
Small red bumps in a straight line or zigzag.
Signs Of Bed Bugs In Your Property?
Dealing with Bed Bug Infestations
It's impossible to prevent a bed bug infestation as they are generally spread through bad luck. However, there are some things you can do to reduce your chances of getting an infestation: Before staying or moving into accommodation, make sure you check for signs of bed bugs. Avoid taking any second-hand bedroom furniture without checking it thoroughly. If you have stayed in an infested room, upon arriving home, immediately check your luggage and clothing for bugs. If you find bed bugs, to remove the bugs and eggs your luggage, clothing and bedding there are a few things you can do. Either wash everything at a 'hot' (60°C) temperature setting, tumble dry at a hot setting for at least 30 minutes, dry clean everything or place everything into a bag and then in the deep freezer for at least 3 days.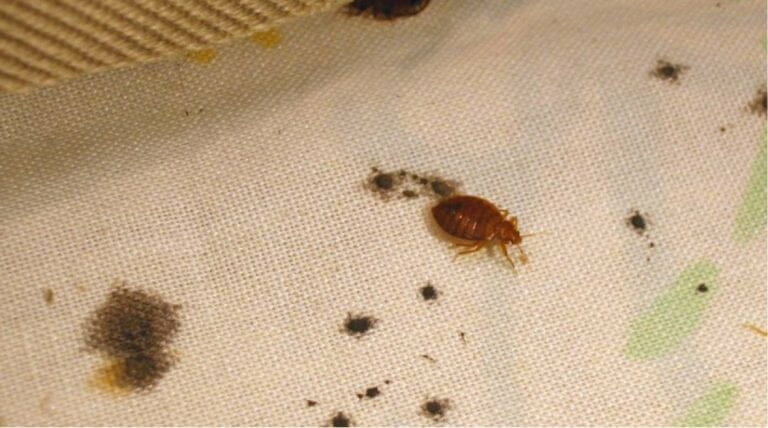 Commercial Pest Control
Bed Bug Control For Your Industry