Seagull control London
Humane and effective seagull pest management
Seagulls and any other type of gulls have adapted to the change in their environment exceptionally well. Many have moved inland to our cities, causing damage by fouling, nesting on top of roofs, attacking people during nesting season, and overall offering businesses problems.
We're experts in gull control in London and further afield, and have experience dealing with bird problems at Heathrow and Gatwick airport. We can help manage your seagull problem but most importantly, stay within the law of gull control.
Let's solve your seagull problem
Seagull pest control damage caused
We've completed 100's of seagull control job around the capital city of London and the south-east. Throughout this, we've seen the most common issues present when gulls decide to nest at your building. Common seagull issues include:
Damage to buildings: 

when seagulls decide to nest at your facility, it often comes with problems. Their droppings and nesting materials are acidic and can stain vehicles, signage and building fronts.

Health risk: 

seagull guano (droppings) carry a range of diseases with them, and if they choose to nest near ventilation or rooftop appliances, the health risk is amplified.

Noise: 

during the nesting season from March till September gulls are extremely loud. 

Maintenance cost: 

cleaning buildings, signage and vehicles regularly brings with it costly maintenance.
Seagull control law
If you're looking to manage the population of gulls in your area, you must be aware of the Wildlife and Countryside Act 1981 which protects birds and their habitats.
At Integrum Services, we love the fact that gulls are protected, and we can guide you through all the recommended steps to take to manage a population of gulls that are causing you problems – in a legal way.
Business owners and homeowners across London and the south-east could be fined if they do not comply with the legislation. It's crucial to contact us for seagull control and management advice to avoid any potential slip-ups.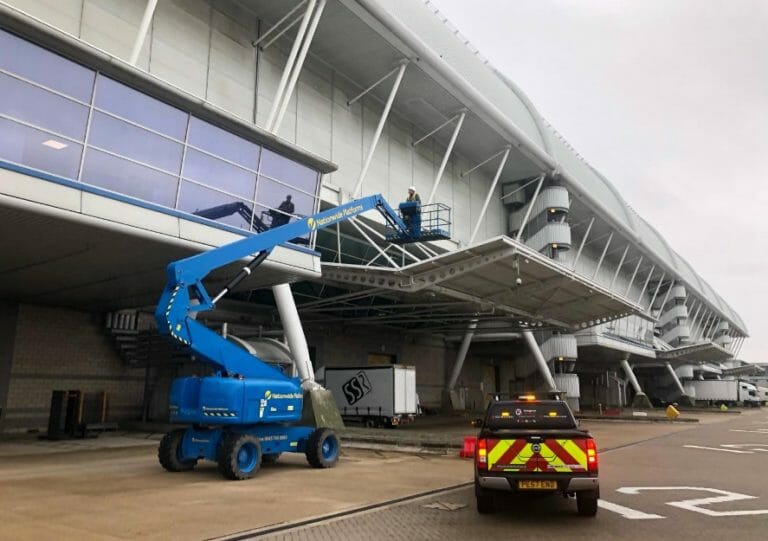 Seagull control services
Options available to manage gull populations
Over the years, we have developed an outstanding portfolio of seagull proofing and management techniques. If you'd like to learn more about our seagull control in London and the south-east, contact us today to speak to our expert seagull proofing team.
Seagull spikes

Seagull netting

Humane seagull management

Audio bird scarer

Seagull guano cleanups
Seagulls are protected! It's illegal to injure or kill any seagull intentionally. Chat to our team on 0208 914 7894 to learn more about the options available.
Choose The Integrum Way
Frequently Asked Seagull Questions
Are you allowed to kill a seagull?

Seagull are protected under the Wildlife and Countryside Act 1981, and therefore you can not intentionally injure, kill or damage a seagull's active nest or contents. However, you can use seagull control measures under certain circumstances.

Can seagulls transmit diseases to humans?

Yes, seagulls can carry E. Coli, gastroenteritis and septicaemia. Furthermore, seagulls can transmit fungal infections such as histoplasmosis and cryptococcosis.