Professional Pigeon Control Services in London
Pigeons are the most common pest bird you will find across the city of London. Feeding on dropped food and generally being annoying through their noise and mess, they carry many diseases that pose great risks to humans. Getting rid of them on your own can be extremely difficult, and when left untreated, they multiply at rapid speed quickly increasing the removal process and cost.
Let's Solve Your Pigeon Problem
Why Control Pigeons?
Across the UK, you'll often find pigeons causing problems for homeowners and businesses. If you own a business such as a shop, you'll be very aware of the damage they cause and the risk they pose to your customers and staff. We've completed pigeon control jobs across London and further afield, in locations like Gatwick and Heathrow airport to homes for pigeon proofing solar panels work. Some of the most common pigeon related issues we come across include:
Guano: 

droppings are very acidic and look very bad when stained on the side of buildings. First impressions are everything, and if your business front is covered by guano, it sends the wrong message.

Damage: 

during bird nesting season, debris tends to build up and cause damage to drains. We also deal with pigeons damaging stock, costing companies thousands.

Diseases:

 pigeons are known to carry many 

diseases

, making you, your staff and your customers sick.

Slipping hazard: 

usually, pigeons roost from window ledges and drop waste on the floor, a severe slipping risk.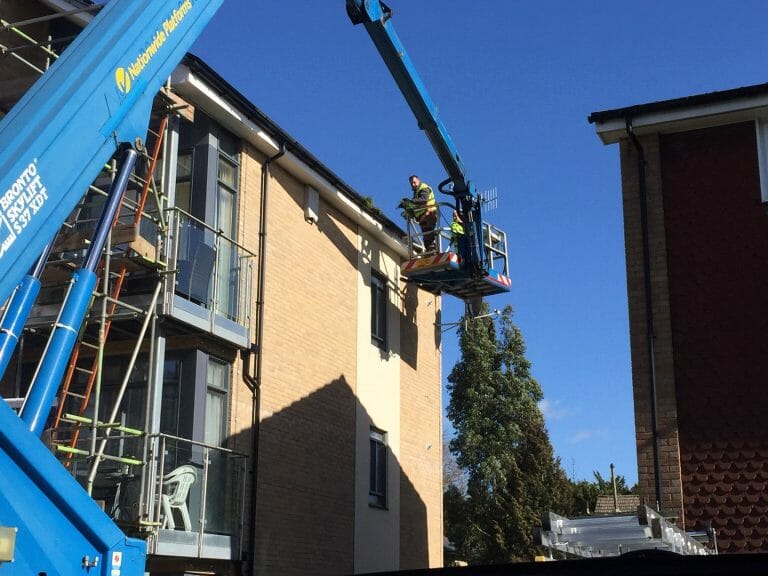 Pigeon Control Solutions
We offer a wide range of bird proofing methods to help control pigeons at commercial and domestic properties. If you're in the capital or the surrounding areas, please contact our specialist pigeon removal team to discuss which option would have the most beneficial impact on controlling pigeons at your location.
Pigeon Netting
Pigeon spikes
Pigeon bird free optical gel
Shooting and trapping
Humane pigeon removal
Don't break the law! Licensing is required to control birds lawfully. Call Integrum Services on 0208 914 7894 to learn more about your available options.
Pigeon Frequently Asked Questions
How to control pigeon problems?

There is a range of pigeon pest control solutions available to remove or reduce the problem. We prefer to use guaranteed methods like pigeon netting. However, spikes, post, wire, and optical gel can also help control pigeons.

Do you control other nuisance birds?

Yes, we're experts in removing all types of birds from unwanted areas. Today, laws are changing fast, and it's crucial to have expert guidance to make sure you're not breaking the law with your bird removal efforts.

Are pigeons vermin?

Yes, pigeons are vermin. However, the topic is actually rather controversial. To read more on this subject, visit our Are Pigeons Vermin blog post.

What diseases do pigeons carry?

Pigeons carry an extensive range of bacteria and fungi that cause over 60 different diseases and illnesses - some potentially life-threatening. For further information, visit our article What Diseases do Pigeons Carry.